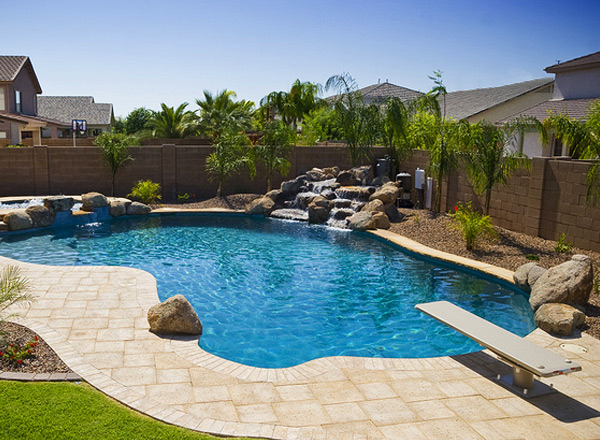 Inground pools are more than just a swimming pool, their a lifestyle. They transform the average and boring backyard landscape, into a luxurious and exotic home resort.
These aren't the typical prefabricated fiberglass or vinyl liner pool kits you can pick up at any shop. We custom design your in-ground pool using shotcrete, which allows us to freeform to any shape or size you can think of. Whether you're looking for a small
inground freeform pool
or a complete island resort and spa, we will help create that magical outdoor living space you've always dreamed of. Fill out one of our appointment request forms or call us at (888) 600 – 7224 to receive a free in house consultation with one of our professional pool designers.